Get out from Bilbao Safaris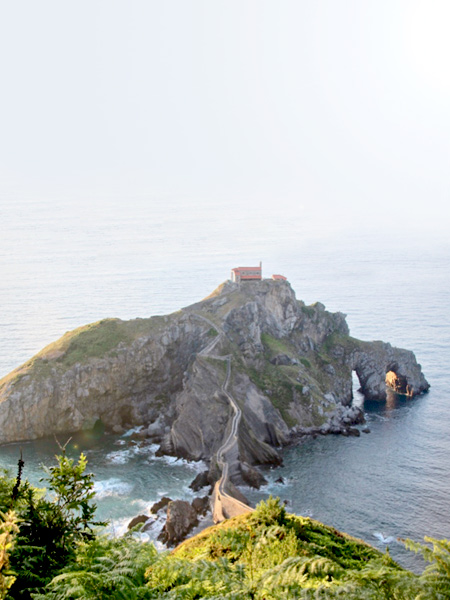 When:
Check availability by email
Duration:
Around 4 Hours
Where:
Bakio
Price:
145€
Includes:
– Tasting of seasonal vegetables
– Txakoli from Bakio.
– Panoramic tour to San Juan de Gaztelugatxe.
More info
Let me invite you to a different visit to San Juan de Gaztelugatxe. You will see the heritage that the series "Game of Thrones" has made so famous and on the way back we will stop in Bakio. In this coastal town, less than an hour from Bilbao, you will visit Ekorlegi Orchard to learn how we grow an organic vegetable garden in the Basque Country.
Taste the products of the garden and wine nearby. We will recognize aromas, flavours, and textures that we thought were forgotten or perhaps that we had not tasted before.
You will appreciate the benefits of the proximity of organic food consumption provides to our health and our planet. We are giving the importance of recovering autochthonous varieties with a great adaptation to the terrain and higher nutritional quality.
Please send me an email oihana@bilbaofoodsafari.com for a bigger party of people.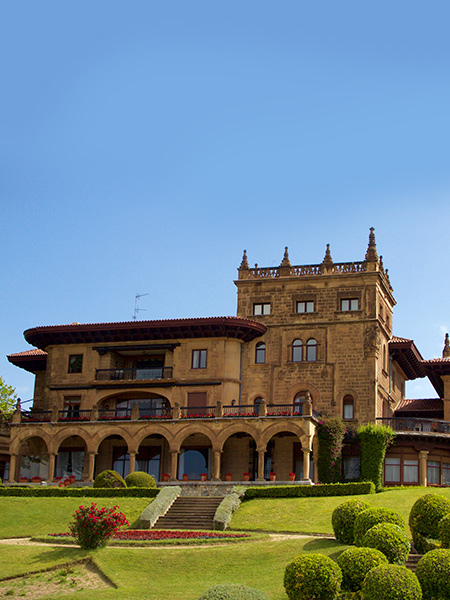 When:
Check availability by email
Duration:
Around 4 hours
Where:
Getxo
Price:
110€ 
Includes:
– Trip by metro.
– Trip on the Hanging Bridge.
– Trip in the "gasolino" boat.
– Two selected pintxos (tapas).
– Two selected drinks.
More info
What do you think if we go for a walk? This guided tour will take us a 2 to 3 hour to complete.
Along the way, I will explain the social and architectural history of the era that laid the foundation for many iconic places on this "Getxotarra" (Getxo-native) walk.
You will discover the story of the bridge (Puente Colgante de Bizkaia), declared UNESCO World Heritage site. How Las Arenas was born as a tourist attraction, the story of the thermal spas, the evolution of the Churruca pier, and the origin of each stately Villa that populates the walk.
Once we reach the Old Port (Puerto Viejo), a fishing and seagoing village, we wind up our tour with some pintxos and txakoli tasting.
This 3 hours safari is private, so you can add, remove or change anything on them. If you want I can change de route to Pentzia, or Portugalete, or Gorliz…. Anywhere Bilbao´s Metro will take us (the metro ticket is included in the price), and of course, we can add a pintxo (tapa) tasting to the route!
If you need something else send me an email to oihana@bilbaofoodsafari.com and tell me what your preferences are, I'll be happy to help you.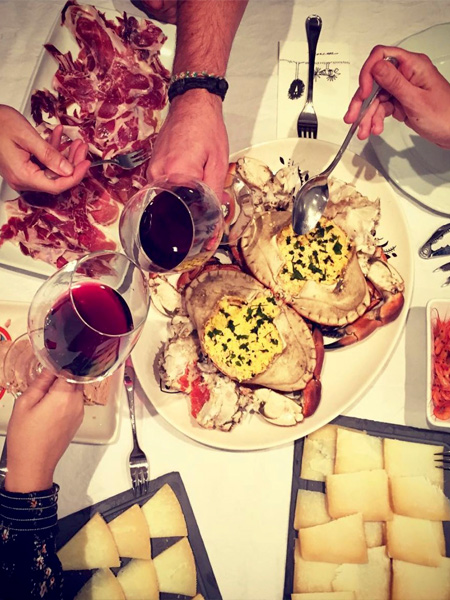 When:
Check availability by email
Duration:
Around 4-5 hours
Where:
Portugalete
Price:
From 120€
Includes:
– Trip by metro.
– Trip on the Hanging Bridge.
– Trip in the "gasolino" boat.
– Cooking Class.
– Food and drinks.
More info
Do you want to enjoy an authentic gastronomic experience in a Basque style?
In the Basque Country, we have the tradition of having family or friends meals in the txokos (gastronomic society) where we cook mainly traditional Basque recipes.
What do you think about doing this with me? I will take you from Bilbao to Getxo by metro. In Areeta we will visit the Hanging Bridge of Bizkaia and after crossing it we will arrive at Portugalete. We will visit the market, we will buy the ingredients, and if we are lucky maybe the farmers are selling their products in the street market! .
In the txoko, with all the ingredients and a glass of good wine, we will start cooking some traditional Basque dishes: a appetizer, a main course and a dessert that we and of course with great Basque wine or beer.
Quite an experience that I assure you that you will never forget. You're invited!
Send me an email to oihana@bilbaofoodsafari.com to confirm your table.