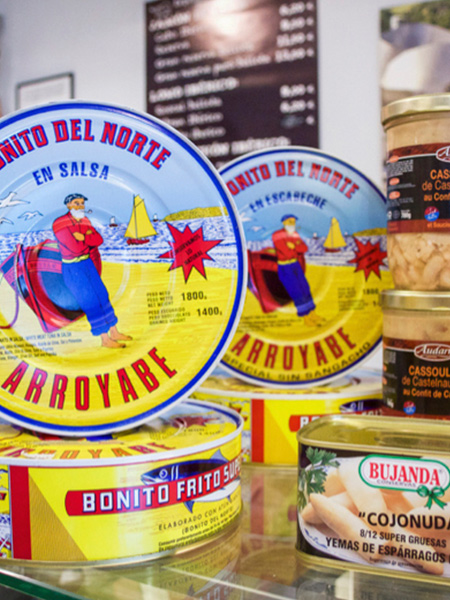 When:
Every day at 10:30 or 17:30
Check availability by email
Duration:
Around 1-2 hours
Where:
Bilbao and surroundings
Price:
65€ per person
Includes:
A pintxo (tapa) and a drink (wine, beer, cider…) that I will choose for you.
More info
Bilbao has a wide range of shops including: local branded clothing, shoes, perfumes, jewellery, Basque arts and crafts, genuine shops, and of course the best gastronomic products!. Wine and beer shops, traditional bakery and pastry shops… anything you need as well as international famous designer brands!.
But why do it with me? It will allow you to buy different and exclusive items permitting you to maximise your vacation. I proudly support independently owned and operated businesses that mainly use fresh, locally grown ingredients.
This 2 hours safari is private so you could add, remove or change anything on them.
If you need something else send me an email to oihana@bilbaofoodsafari.com and tell me what your preferences are, I'll be happy to help you.