The "pintxo" is a specialty of Basque cuisine, where an appetizer is usually enjoyed with a glass of white wine called "txakoli," red wine "txikito," or a small glass of beer called "zurito."
In contrast with the "tapa," often included with a drink in some bars in the rest of de Spain, the pintxo is ordered separately and is usually larger. Cold pintxos are those commonly available right at the bar, where you can help yourself or order from the server, paying after you´ve finished. Hot pintxos are ordered from the server, who either heats something from the bar or puts in a request with the kitchen.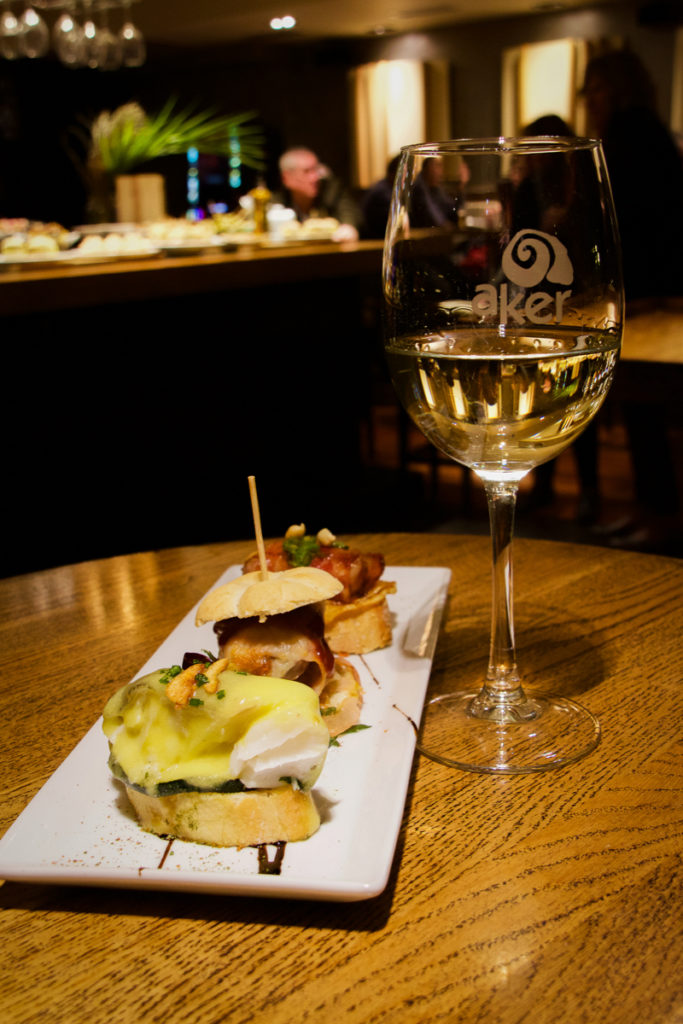 Originally the ingredients layered on bread can be just about anything but are mostly the essentials of Basque cooking and seasoning ingredients: fish (hake, cod, anchovies, "gulas"…) tortilla, stuffed sweet peppers, croquettes, etc.
Nevertheless, thanks to the abundance of young chefs in the Basque Country graduating from haute cuisine schools and restaurants, we
are getting used to more and more sophisticated pintxos, which means constant innovation and new recipes. Bars full of traditional pintxos and exotic miniature cuisine happily side by side to enjoy!.
The "Pintxo Pote" is a recent development. It´s the Basque equivalent of the Happy hour where a pintxo and a drink are sold together, for a very reasonable price but you have to be quick because it ends fast!. This ritual is always in a weekday mainly on Thursdays, but it can be any day of the week, it depends on the bar owners and is more common in the villages (like in Algorta, Getxo!) than in the center of Bilbao. This day we go from bar to bar, trying different pintxos according to the specialty of each establishment.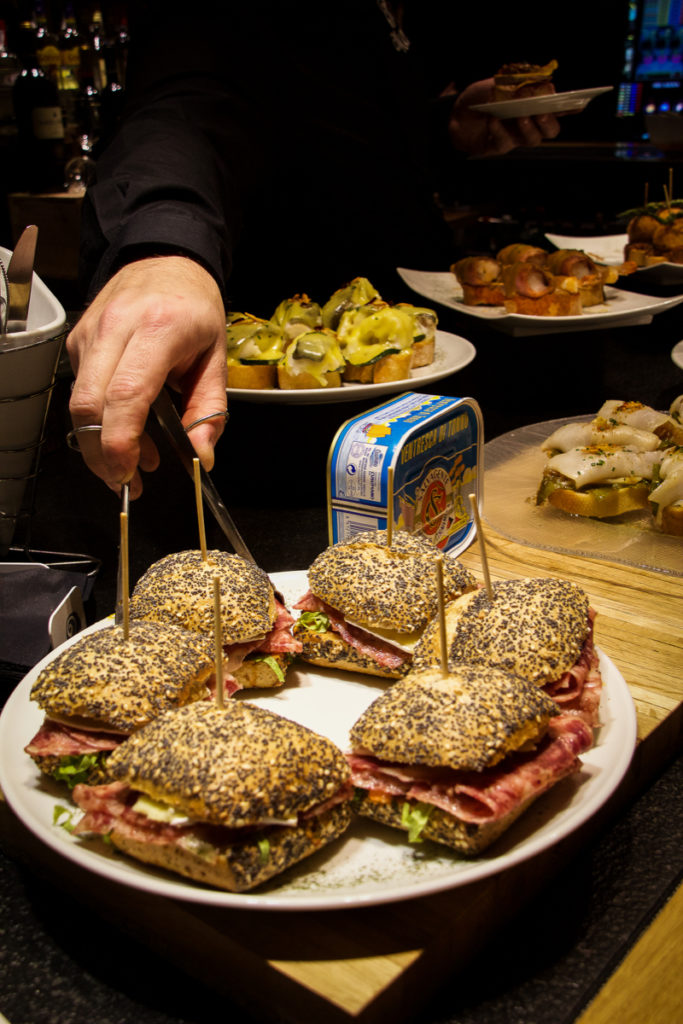 Try these pintxos and more in the routes I have prepared for you!
More information in my Gastronomic Safaris or write to me telling me what would you like to try oihana@bilbaofoodsafari.com